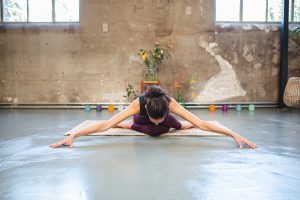 Our mission is simple, we're here to make you feel good! And if offline is not possible, then we go online. Nothing can stop us from bringing some relaxation and happiness into this crazy world.
Join our live stream yoga now!
Schedule 5/1 till 10/1
Monday 4/1
Closed

Tuesday 5/1
20:00 Vinyasa yoga with Myrthe
Wednesday 6/1
20:00 hatha yoga with Jerry
Thursday 7/1
20:00 yoga & pilates with Robinson
Friday 8/1
20:00 relax deeply with Yvonne
Saturday 10/1
10:00 Vinyasa yoga with Jolien
Sunday 27/12
10:00 ashtanga yoga with Marleen
Every monday we will plublish a new schedule.
Click here to book your spot in MindBody.
You are welcome to join our live stream sessions. To participate in our livestream sesions we kindly ask you to buy a livestream card or a single session. With your purchase you support our teachers and studio. Thank you!